As promised, here is a link to the Arcade
The Theater!
Here are some pictures of the theater and the hand painted pictures I talk about on avsforum.org
They were all painted by a neighbor of mine who is an incredible painter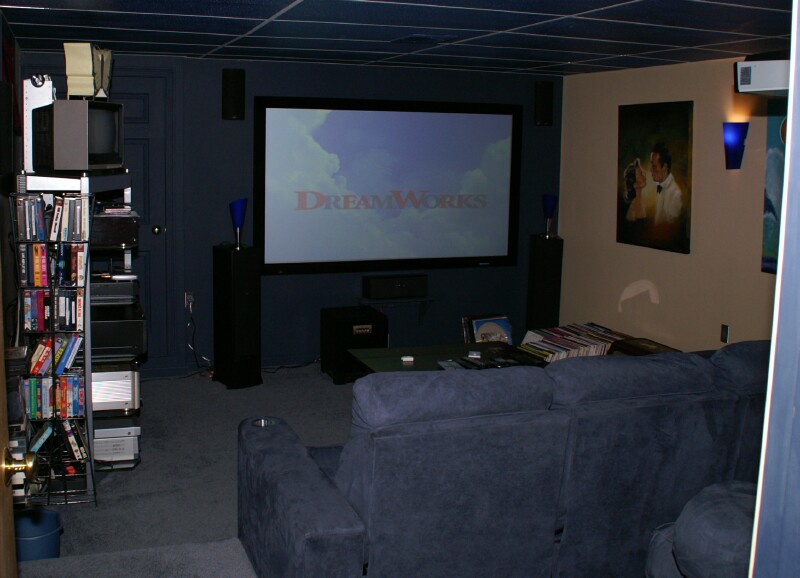 Looking into the Theater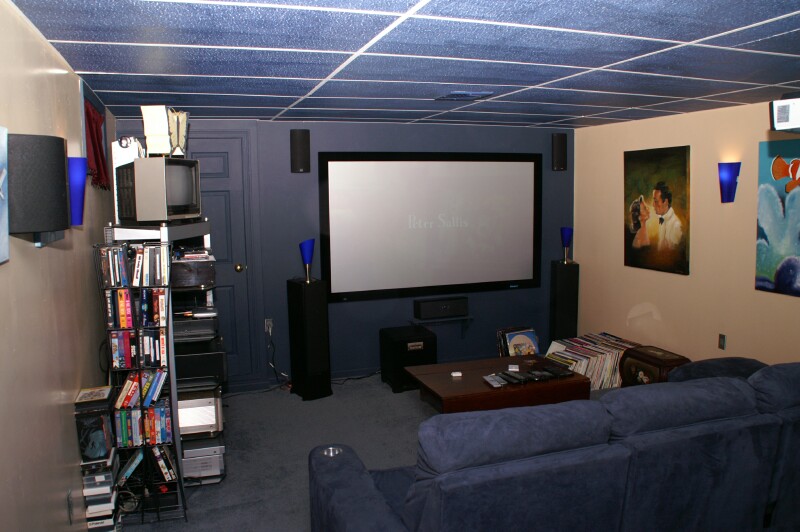 Another View at the door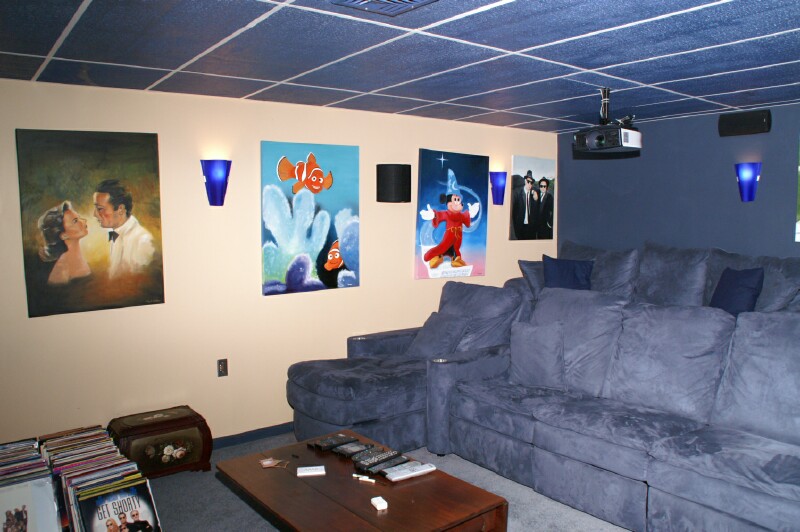 A view from the left of the Screen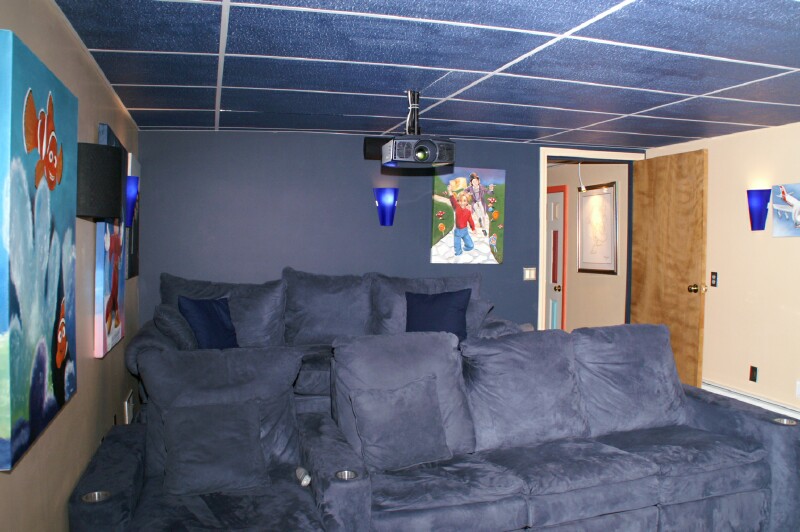 A view from the Right side of the Screen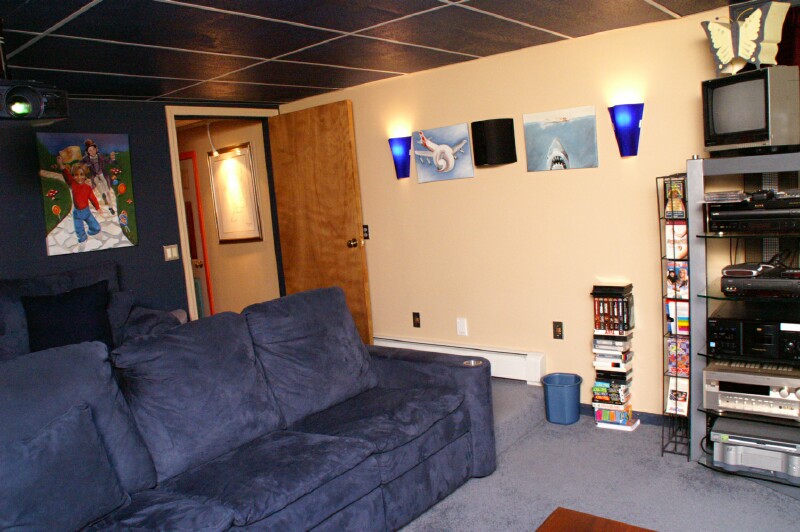 Another View from the Ride side of the screen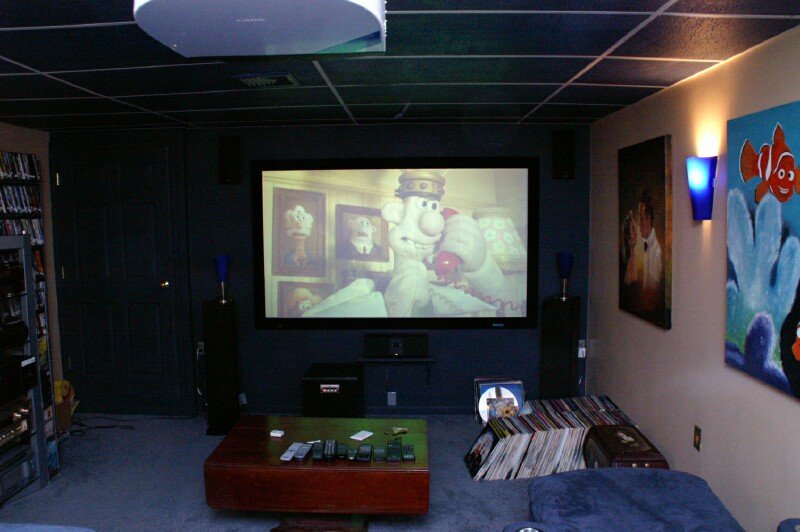 From the "cheap seats" (Back Row)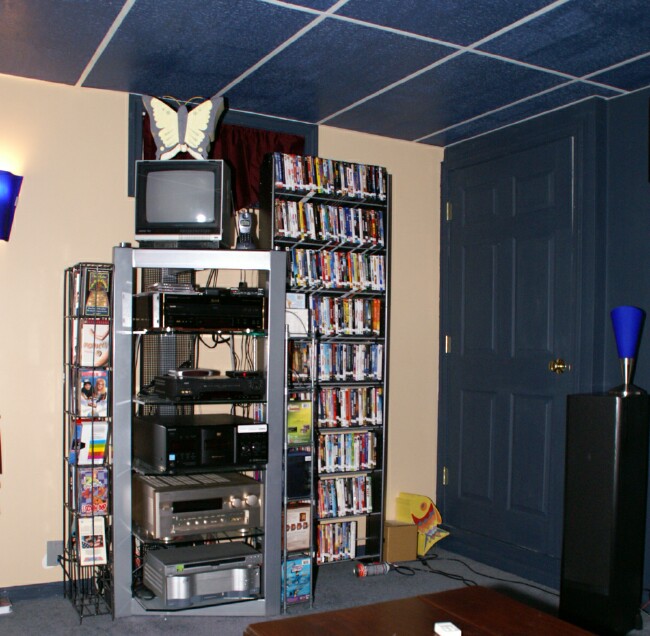 Equipment, and the "closet" door (Which is actually just to access the electric box, etc.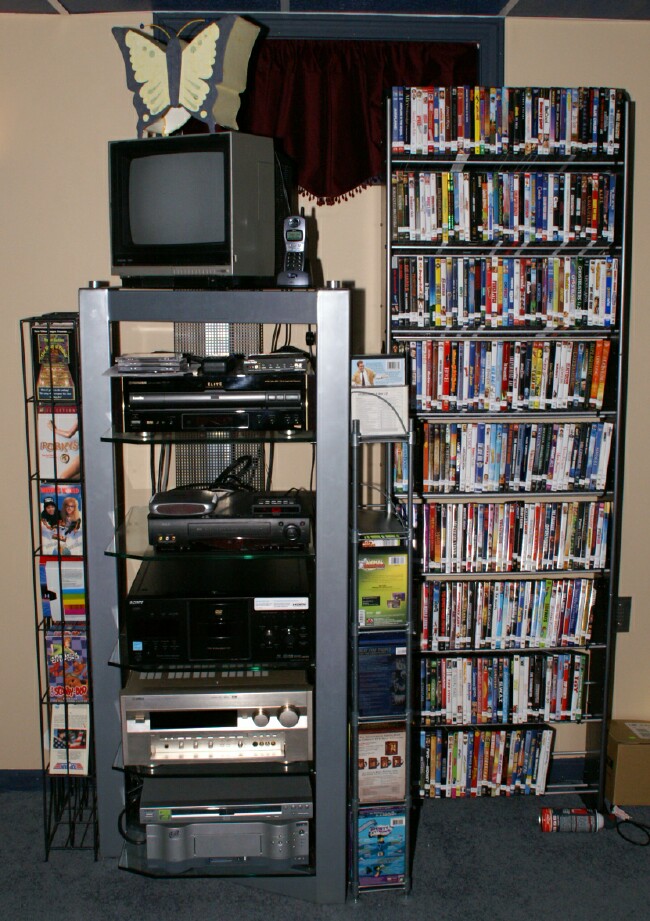 Equipment. From Top:
-Television for Recording Setup
-LaserDisc Player with 480p Converter
-MediaMVP to play videos from my server
-Sony 400 Disc DVD Changer with HDMI out to Projector
-Yamaha RX-V1 Receiver
-Sony Single Disc Changer
-Dish Network 921 for HD OTA, and all Satellite -The DVD Stand has all the DVD's, and the ones in the changer are marked with a spine label with the slot number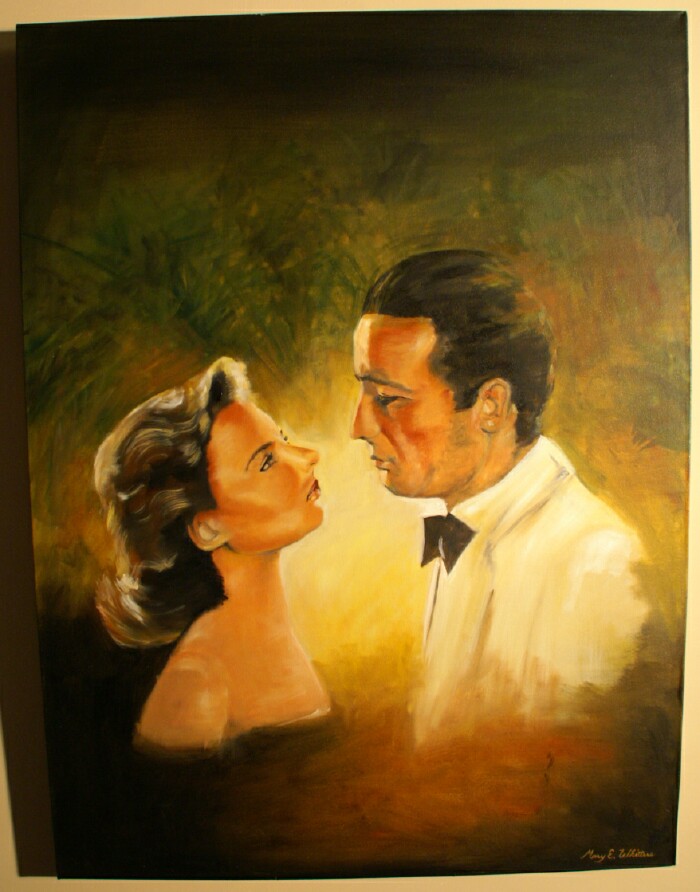 Casablanca Painting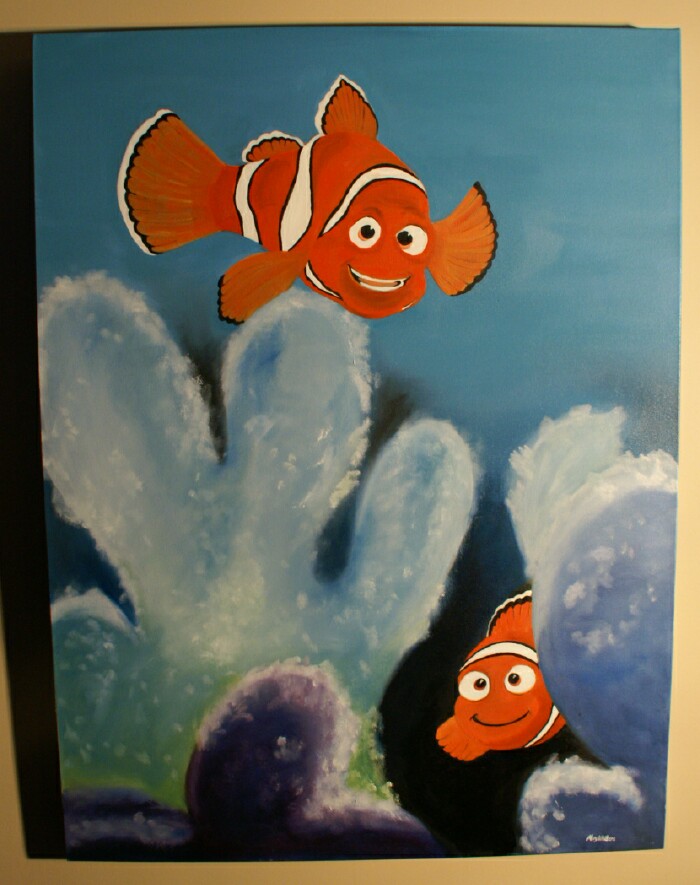 Finding Nemo Painting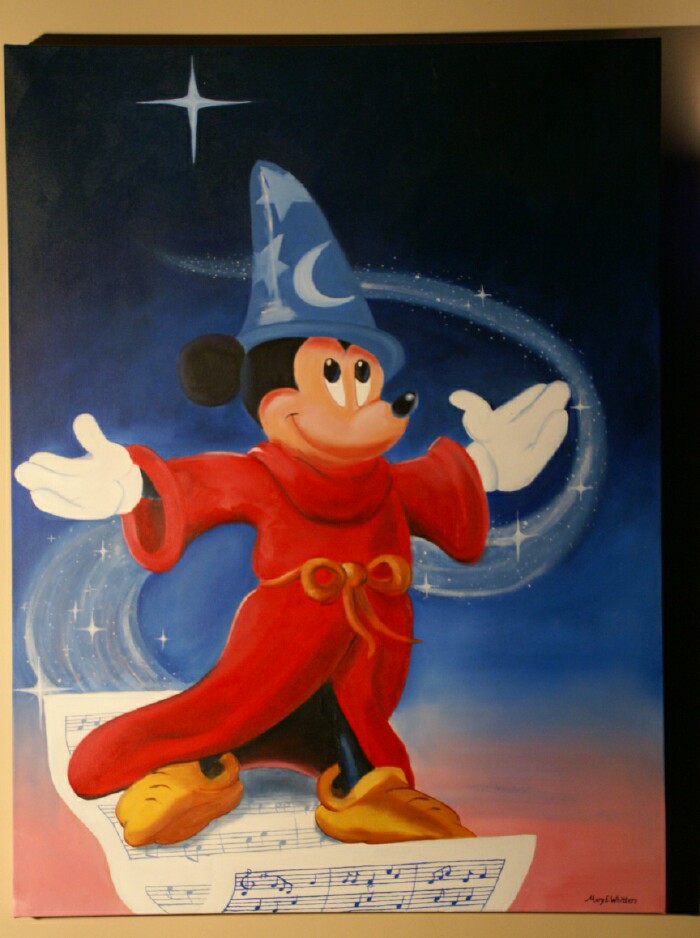 Fantasia Painting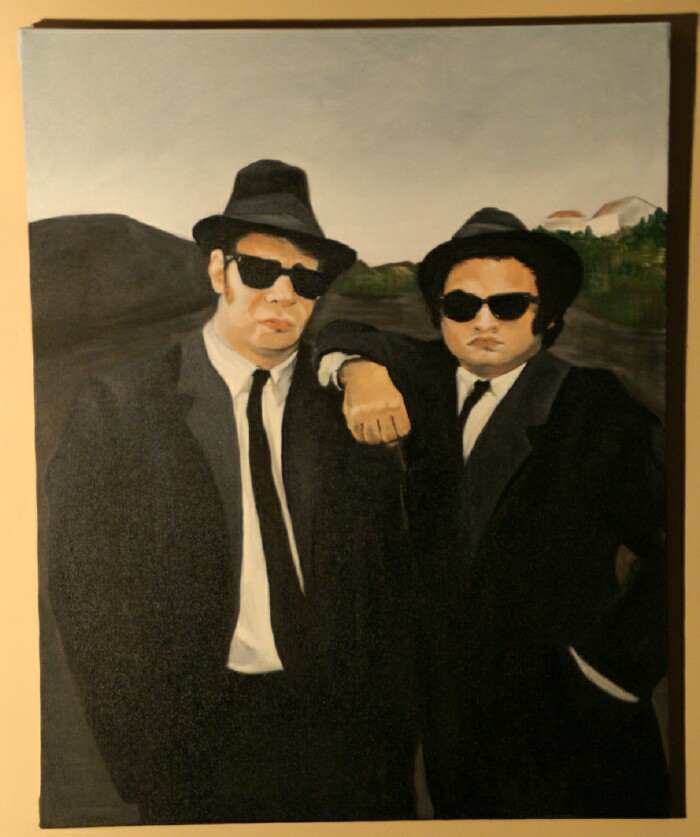 The Blues Brothers Painting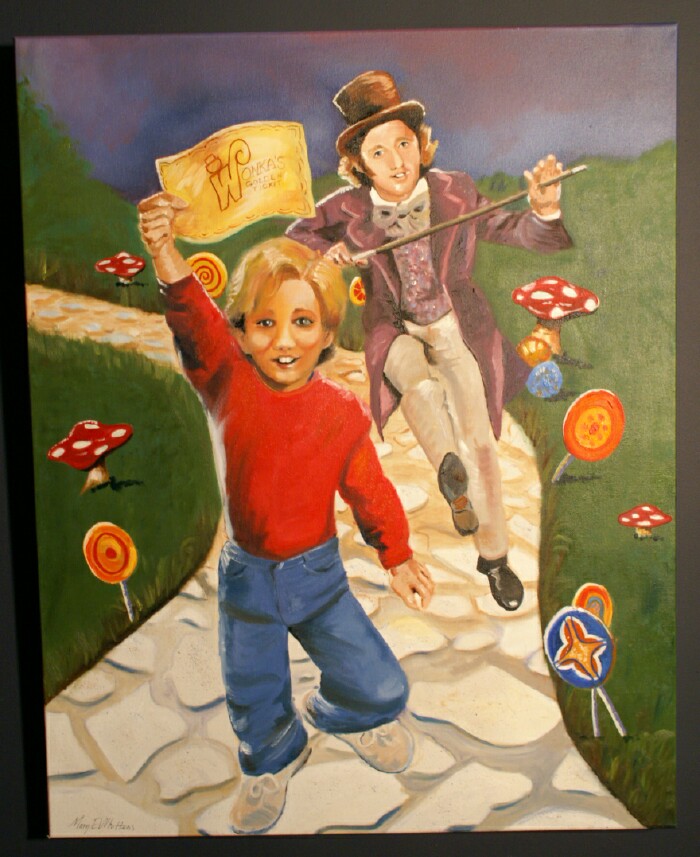 Willy Wonka Painting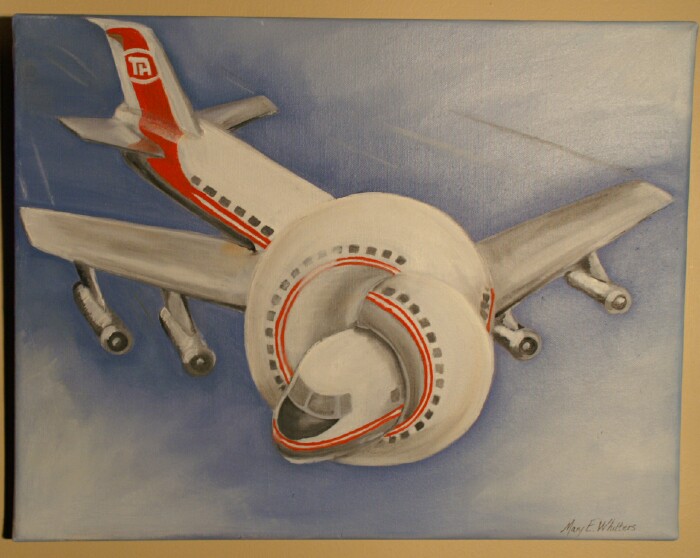 Airplane Painting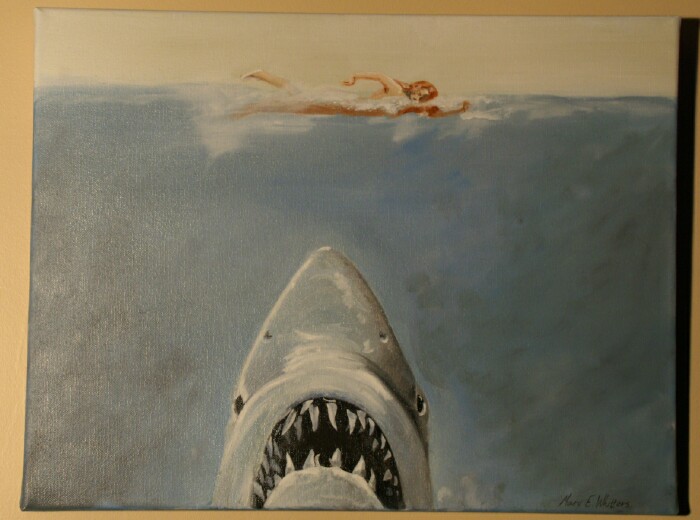 Jaws Painting
No, the paintings are not for sale!